Using Offset and Fetch with the Order By Clause

Applies to: Microsoft SQL Server 2012.

If you need to implement a query page solution, you no longer need to use the TOP clause. Starting SQL Server 2012 you can make use of the OFFSET and FETCH arguments of ORDER BY clause as demonstrated on the following example: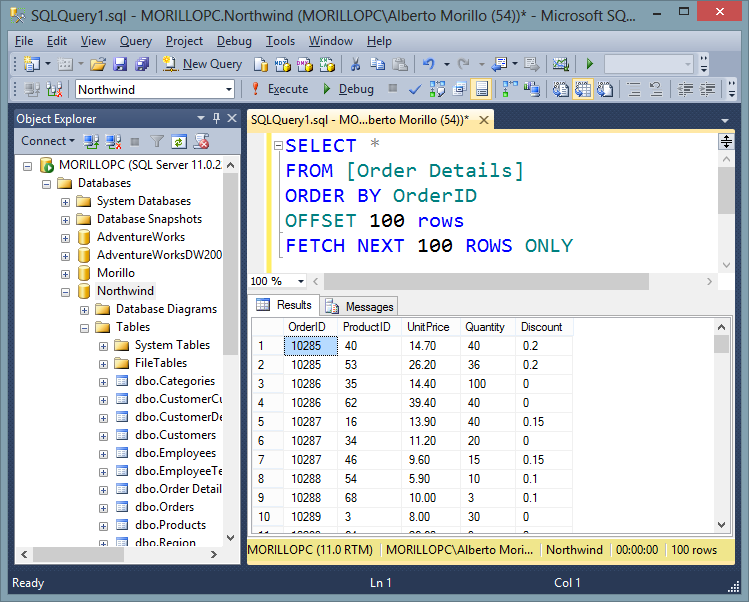 As you can see on the following example, you can use FETCH FIRST instead of FETCH NEXT, and use ROW instead of ROWS.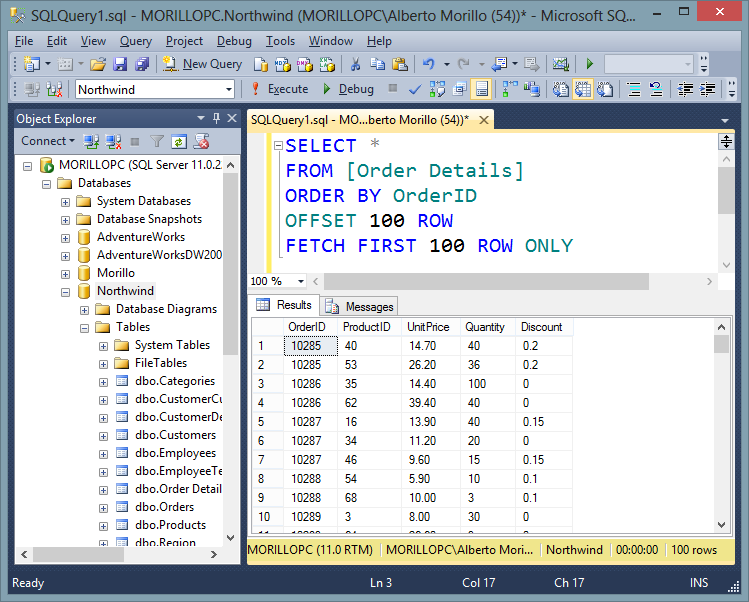 On the following example, we are not skipping any rows. We are starting on the first record, and retrieving the top hundred records.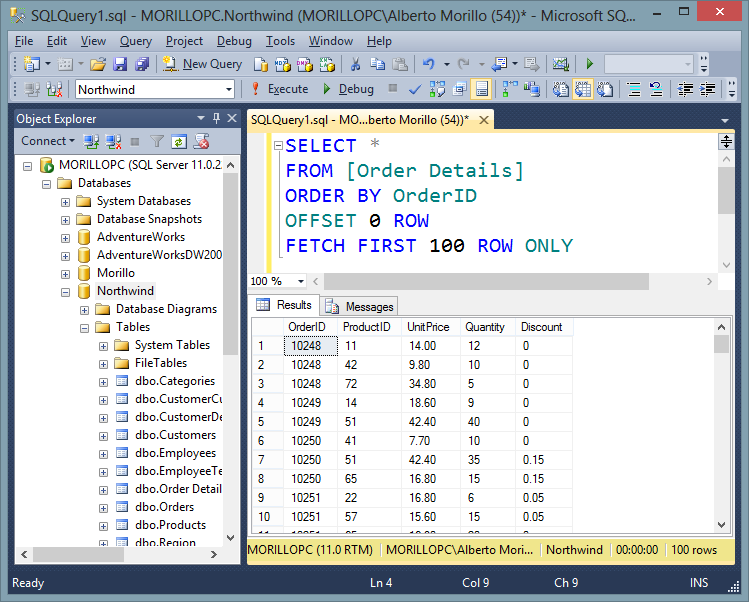 References.

ORDER BY clause.