Installing Umbraco CMS with Microsoft SQL Server

Applies to: Microsoft SQL Server 2008, Umbraco Content Management System.


Umbraco is an open source content management system based on .NET technology that works on Microsoft Internet Information Services and uses SQL Server as database management system.

The software required to install Umbraco is the following:



Web Platform Installer 3.0


Visual Studio Web Express

After installing the software required above, download and install Umbraco from the Umbraco Download page (here) and choose to "Install using the Microsoft Web Platform Installer" (green button).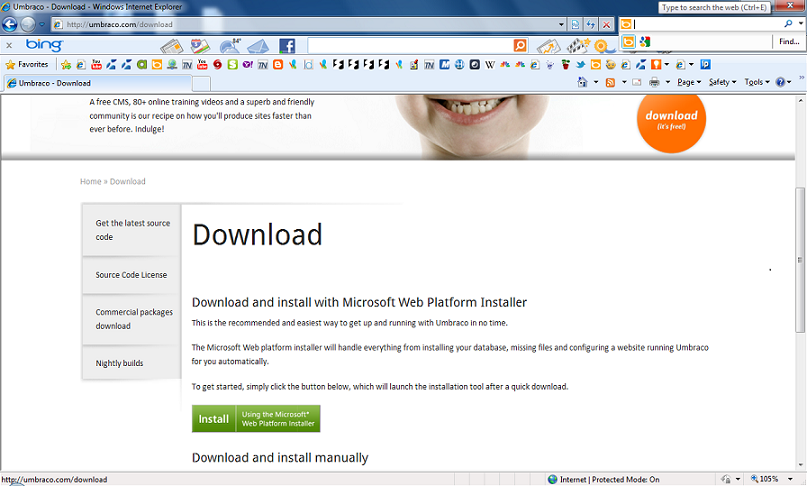 On the following page click "Install".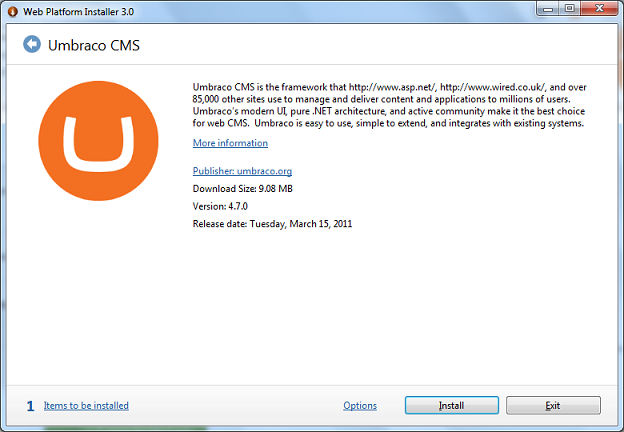 Select the type of database you will use to store Umbraco data.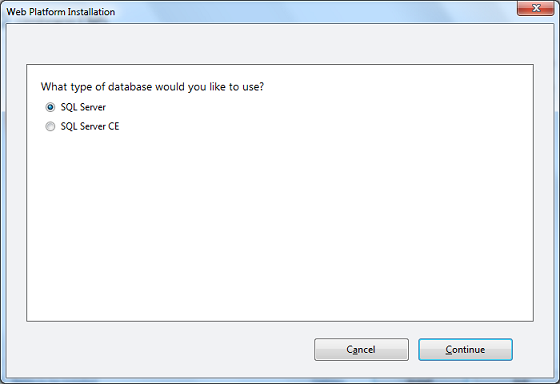 Next click on "I accept" button and the following page will appear.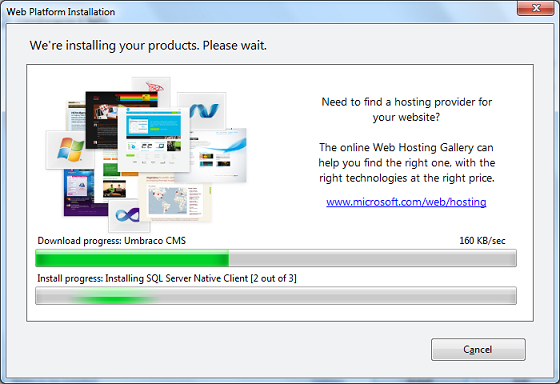 On the next page, specify if a database will be created or an existing database will be used. Specify also the credentials of a SQL login that will be administrator of the database created for Umbraco.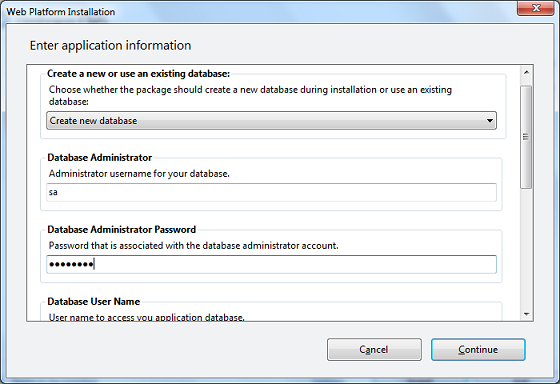 Scroll down the same page and provide the credentials of the database user name that will access the application database. Provide the database instance name also.







Scroll down until you reach the end of page to provide the desired database name.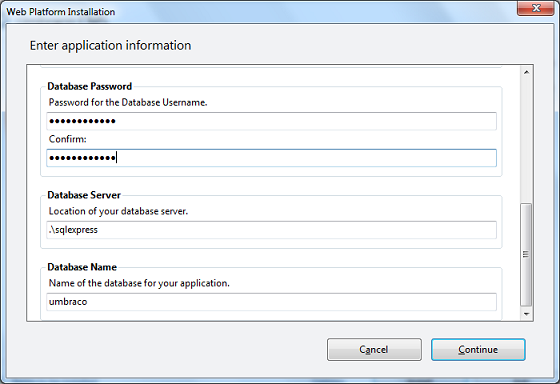 Installation is in progress.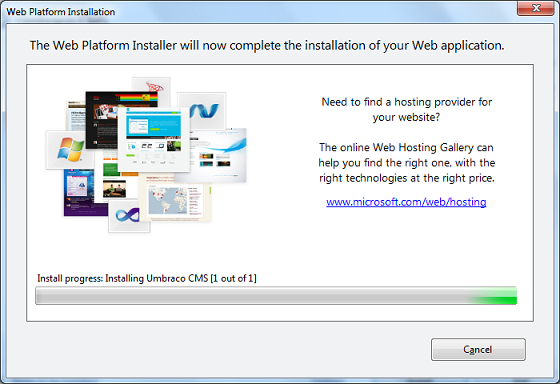 Once setup finished installation, click on Finish.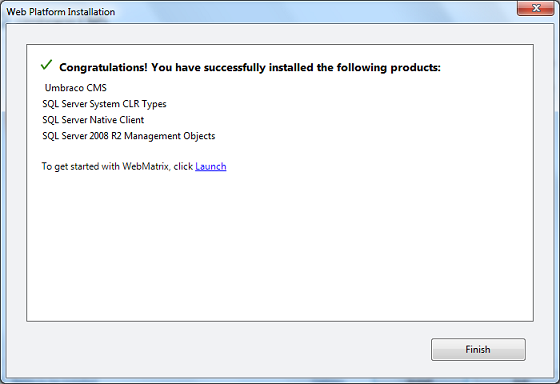 The following is the user interface of Umbraco CMS.