Required Drive Performance on a Database Server

Applies to: Microsoft SQL Server all versions.


The average read or write response time of a drive should be at least 10 milliseconds (ms) or less. A storage subsystem with a response time over 10 ms could degrade performance.
Use tools like Iometer to measure the performance of a storage subsystem on a database server.
The following image shows the result of an analysis performed by Iometer on my laptop. Take a look at the results for the "Average I/O Response Time (ms)" section.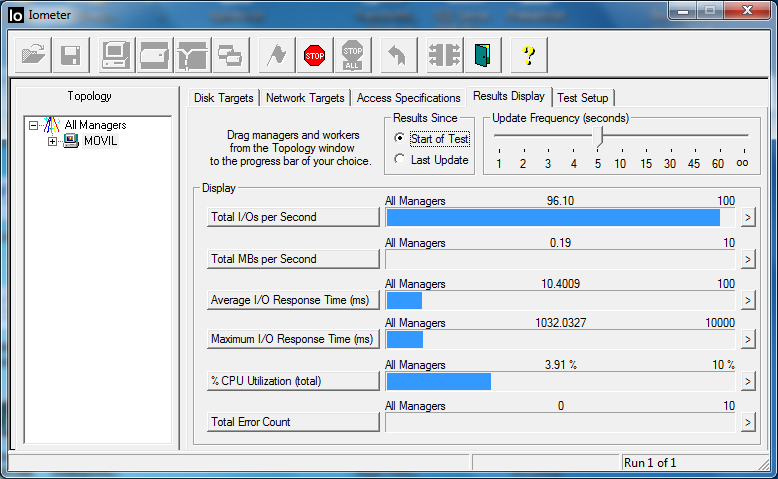 Reference.

Microsoft SQL Server Risk Assessment Program.