SQLBrowser Event ID 3

Applies to: Microsoft SQL Server 2005 Express Edition.

Error Message.

Event Type: Warning
Event Source: SQLBrowser
Event Category: None
Event ID: 3
Date: 11/7/2007
Time: 9:23:07 AM
User: N/A
Computer: SQLPC
Description:
The configuration of the AdminConnection\TCP protocol in the SQL instance SQLEXPRESS is not valid.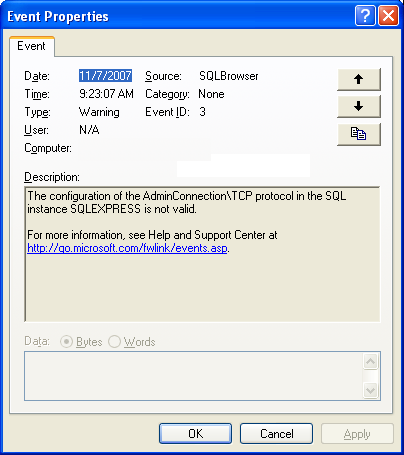 Solution.


Please follow these steps:

1. Make sure that SQL Server Express is running using SQLCMD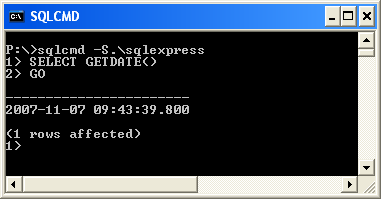 2. Enable TCP/IP and Named Pipes using SQL Server Configuration Manager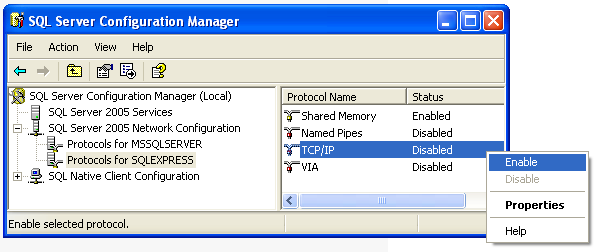 3. Enable TCP Dynamic Ports if you have other instances of SQL Server 2005 installed on the same machine.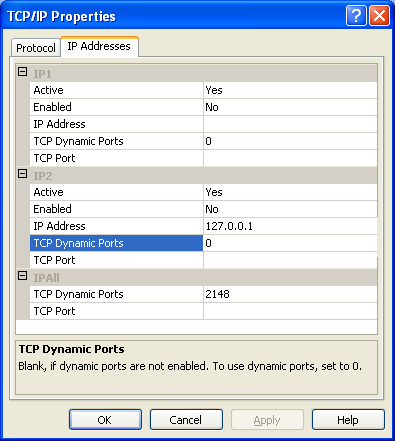 4. Restart SQL Server Express

5. Restart SQLBrowser Service





6. Make sure you have not received the warnings since restarting SQL Server Express and SQLBrowser