Event Id 1023 Perflib.

Applies to: Microsoft SQL Server 2000, Windows Server 2003.

Error Message.

Event Type: Error. Event Id: 1023. Source: Perflib.
Windows Cannot load extensible counter DLL MSSQLSERVER, the first DWORD in data section is the error code.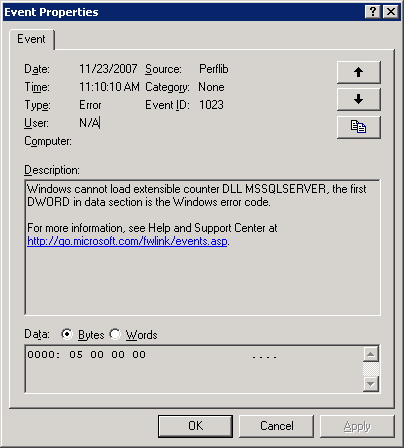 Cause.

Users were removed from the Administrators group. The users were left without access to Microsoft SQL Server folders.

Solution.
Add the users to "Performance Log Users" and "Performance Monitor Users" groups, the give "Read" and "Read & Execute" permissions on \Program Files\Microsoft SQL Server\MSSQL\Binn\sqlctr80.dll.