Evaluation Period Has Expired.

Applies to: Microsoft SQL Server 2008, Microsoft SQL Server 2008 R2.

Problem Description.

I downloaded Microsoft SQL Server 2008 R2 a few months ago thru MSDN and installed it on my PC, but now the evaluation period has expired and the following message appears when I try to open SQL Server Management Studio:


Evaluation period has expired. For information on how to upgrade your evaluation software please go to http://www.microsoft.com/sql/howtobuy









On the Application Log of the Event Viewer, the following entry was found:

SQL Server evaluation period has expired.
Source: MSSQLSERVER
Event ID: 17051








Every time I try to start SQL Server services using SQL Server Configuration Manager, I receive the following error:


The request failed or the service did not respond in a timely
fashion. Consult the event log or other applicable error logs for details.









Solution.


To solve this issue, we have to do an edition upgrade on the existing SQL Server 2008 R2 instance.


The procedure to do this upgrade is as follows:


1. Run SQL Server setup from the installation media, and SQL Server Installation Center.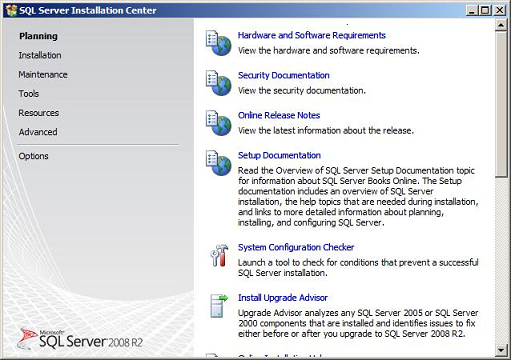 2. On the SQL Server Installation Center, click on Maintenance (left side), and then click on Edition Upgrade.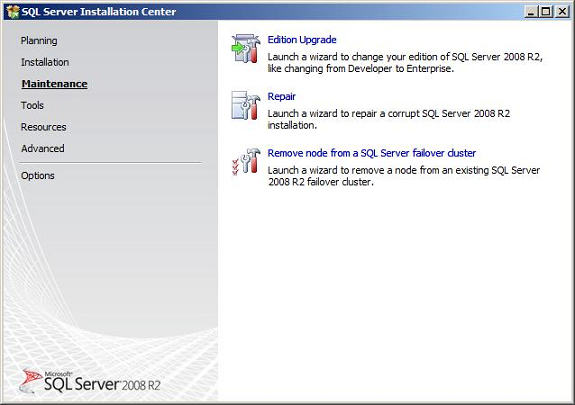 3. Continue setup until you reach the Product Key page. There you will have to provide the Product ID for the paid edition your are upgrading to.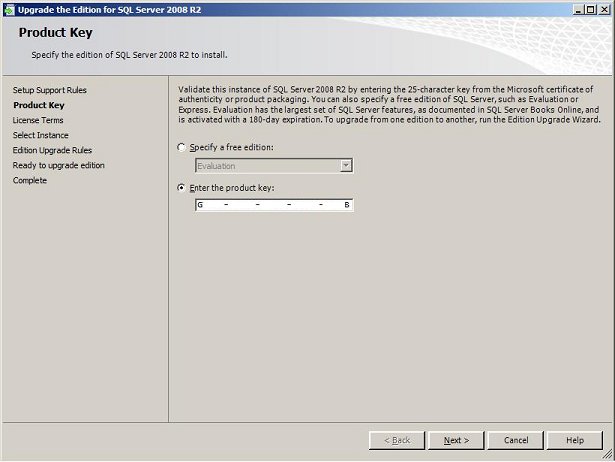 4. Continue setup, until you reach the Ready to Upgrade Edition page. On this page, click the Upgrade button to start the upgrade process.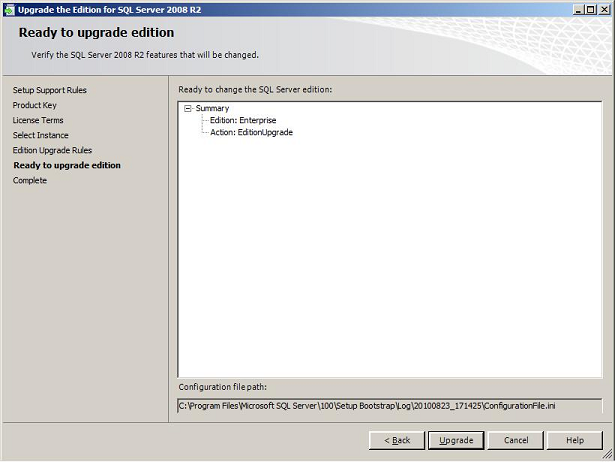 5. Once the upgrade process has finished, you will reach the Complete page.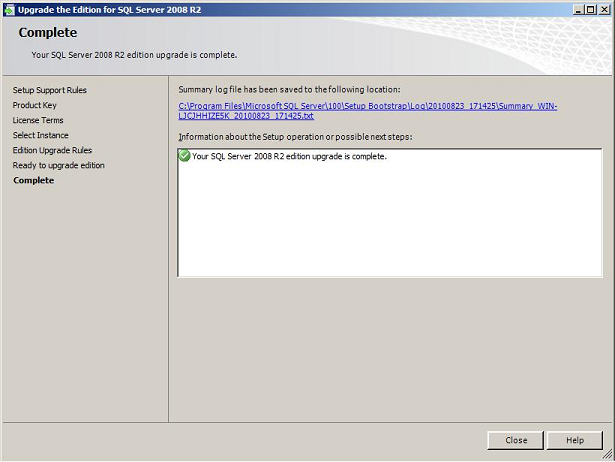 If after finishing the upgrade process, you still receive the message "Evaluation period has expired" when you run SQL Server Management Studio or SQL Server Profiler, then see the following article to fix this problem:

Article ID: 971268.


References.


How to: Upgrade to a Different Edition of SQL Server 2008 R2 (Setup).

Upgrading one edition of Microsoft SQL Server 2008 to Another Edition of SQL Server 2008.