Msg 7411 Linked Server.

Applies to: Microsoft SQL Server 2008 R2 RTM - Express with Advanced Services, IBM DB2 9.7.

Problem Description.

We tried to use EXEC() AT to run a pass-through query on a DB2 linked server and we received the following error:


Msg 7411, Level 16, State 1, Line 1
Server 'DB2INST' is not configured for RPC.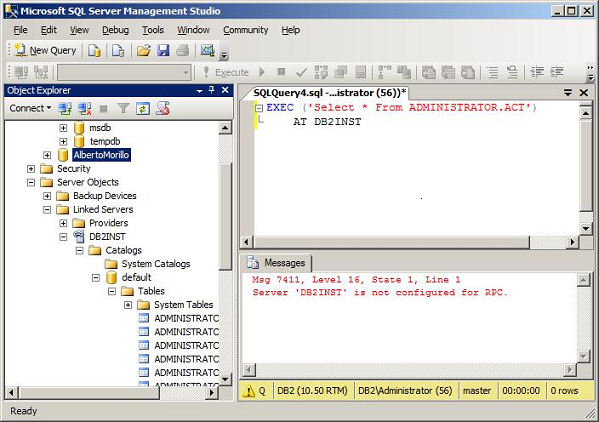 Cause.


We received this error because the linked server is not configured for RPC Out and EXEC AT requires this setting. RPC Out is used to enable RPC to the specified server.

Solution.


Please configure the RPC Out option on the linked server. Please follow the steps below:


1. Make a right click on the linked server and select "Properties".

2. On the left panel of "Linked Server Properties" window, select "Server Options".

3. Set the "RPC Out" option to true.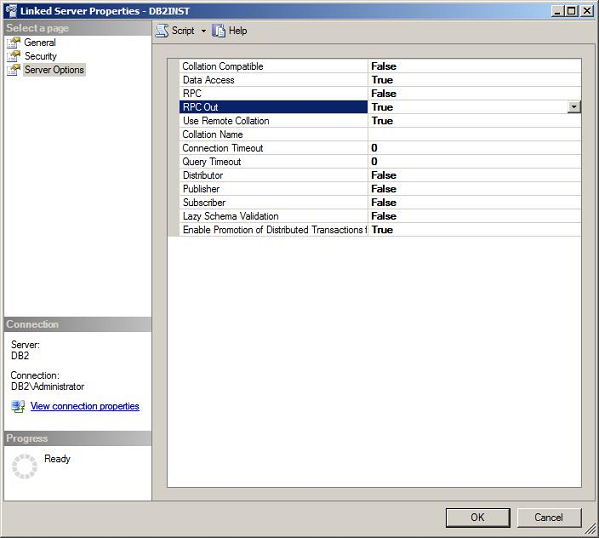 After configuring the RPC Out option, the query executed successfully.