Replica is inconsistent.

Applies to: Data Protection Manager (DPM) 2010, SQL Server 2008

Problem Description.

We protected a SQL Server 2008 SP2 instance with Data Protection Manager (DPM) 2010 a few days ago, and today we found an error on DPM 2010 Administrator Console saying "Replica is inconsistent" on column "Protection Status" for a specific database on the instance.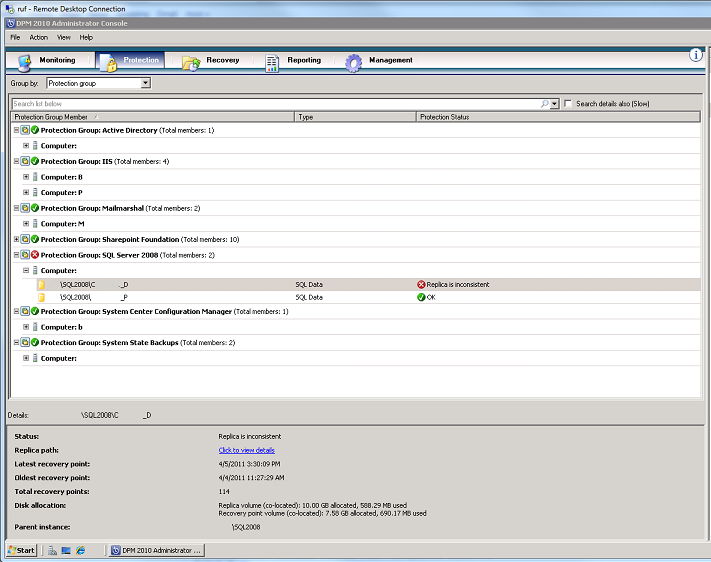 Cause.

The database was renamed yesterday, that is the cause of the error message.


Solution.

Remove the database from the protection group and add it again with the new name.