Change of safety level not allowed.

Applies to: Microsoft SQL Server 2008 R2 Standard Edition.

Problem Description.

I was trying to change transaction safety in a database mirroring session from high-safety mode (safety full) to high-performance mode using T-SQL and I received the following error message:


Msg 1473, Level 16, State 6, Line 1
This SQL Server edition does not allow changing the safety level. ALTER DATABASE command failed.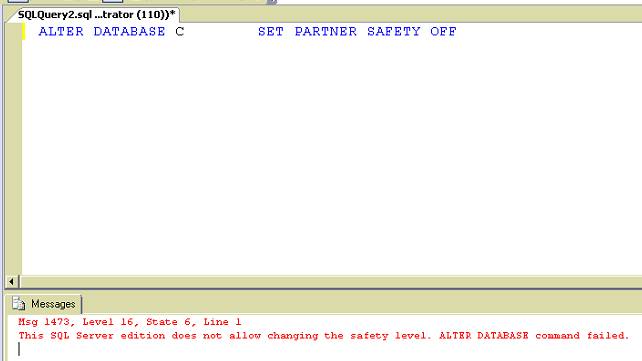 Cause.


High-Performance Mode (Asynchronous Database Mirroring) is only supported on Enterprise Edition or Datacenter Edition.

For more information, click here.