SQL Server version is not supported by SCOM 2012.

Applies to: SQL Server 2008 Enterprise SP1, System Center Virtual Machine Manager 2012 SP1.

Problem Description.

We were trying to install System Center 2012 Operations Manager (SCOM 2012). We launched Operations Manager Setup and when we reached the "Configure the operational database" page, then we provided the SQL Server instance name to be used by SCOM and SQL Server port, and finally we clicked on the Next button. However, we were not able to reach the next setup page since a red mark was placed by the Setup program next to the "Server name and instance name" field.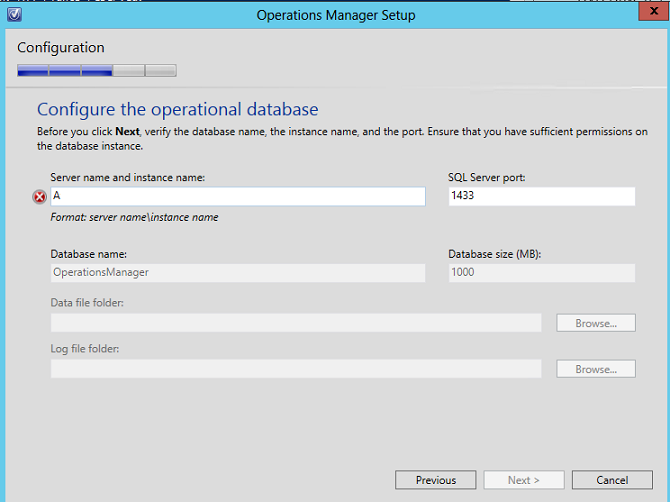 When we hovered the mouse over the field, then the following message appeared on screen:

The installed version of SQL Server is not supported. Verify that the
computer and installed version of SQL Server meet the minimum
requirements for installation. Please see the Supported Configurations
document for further information.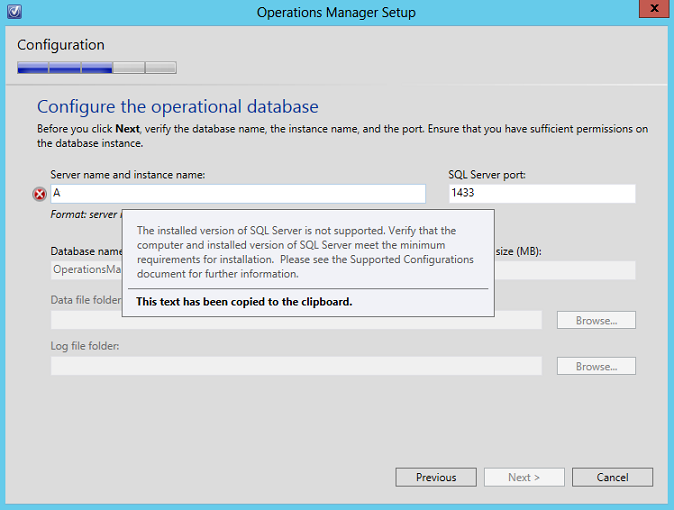 Cause.


SCOM 2012 supports SQL Server 2008 R2 Service Pack 1 (or later) and SQL Server 2012 RTM (or later) instances.