SQL Server 2016 Bcp SQLState IM002 NativeError 0.

Applies to: Microsoft SQL Server 2016 Developer Edition.

Problem Description.

I was teaching classes about the many options to import/export data to/from SQL Server, but when I showed my students how to use bcp to export data two of the students call my attention to see the error they received:


SQLState = IM002, NativeError = 0
Error = [Microsoft][Administrador de controladores ODBC] No se encuentra el nombre del origen de datos y no se especificó ningún controlador predeterminado.


Below is the bcp command issued by one of the students.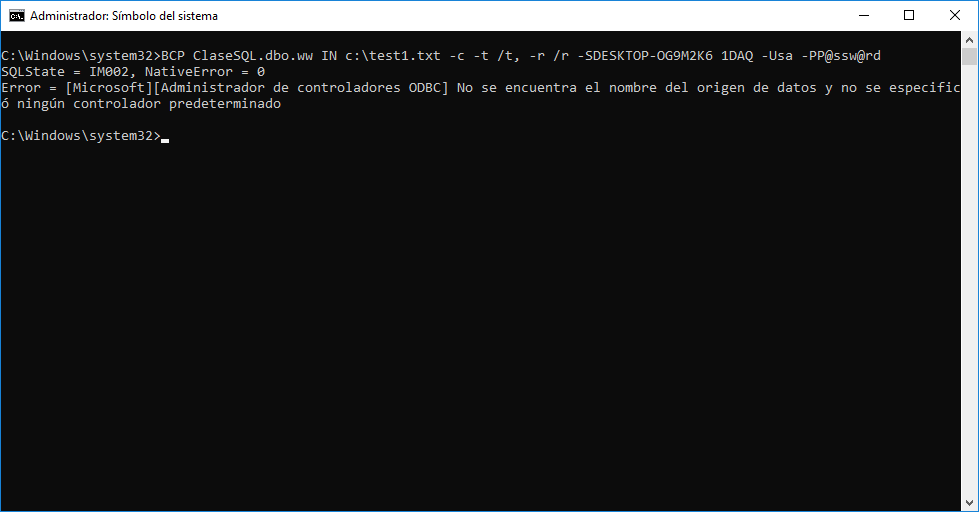 Workaround/Solution.

First we made a correction on the command issued by the student. We removed the portion of the command shown on the image below: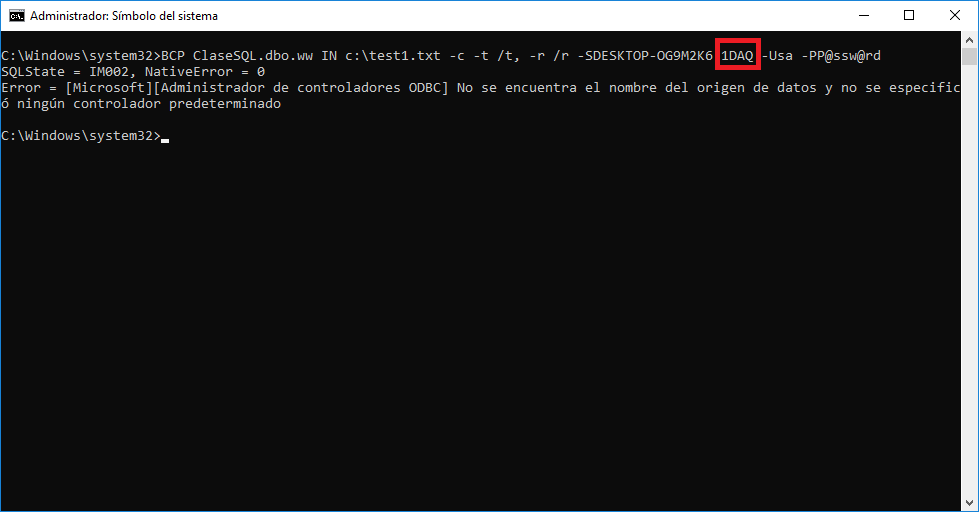 The error message persisted after making the previous correction, but uninstalling the existent Microsoft ODBC 13 driver on the student computer using Control Panel -> Programs and Features, and downloading and installing it from the following download page did the trick.