Azure Data Migration Service Failed to Connect.

Applies to: Azure Data Migration Assistant, Microsoft SQL Server 2017 Enterprise Edition.
Date created: November 17, 2019.

Problem Description.

While creating a new activity on Azure Data Migration Service to migrate a database from a SQL Server 2017 Azure VM to a SQL Azure Database, when we tried to connect to the source SQL Server using the Migration Wizard we received the following error:
Error Type
Failed to connect, please check error details.
Error Detail

Error 53 - SQL connection failed.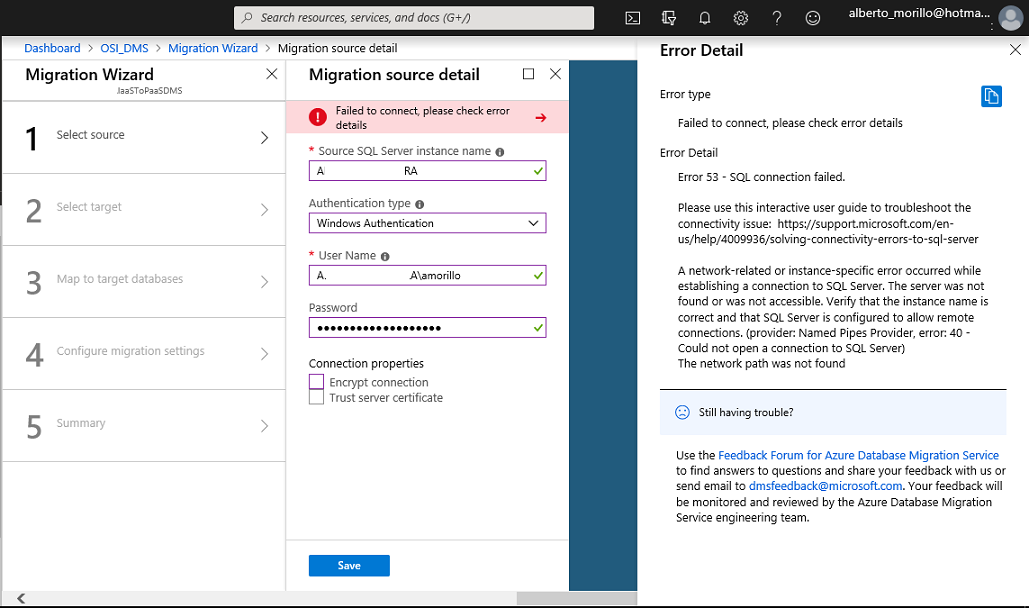 Workaround/Solution.

On the "Source SQL Server instance name" field, instead of providing the name of the SQL Server VM try providing the IP address of the SQL Server instance. That did the trick for me.