Msg 46721 Create External Data Source Login Failed.

Applies to: Microsoft SQL Server 2019, Azure SQL Database
Date created: February 29, 2020.

Problem Description.

I was trying to make all the configuration required to use Polybase external tables to query an Azure SQL Database. I had installed Polybase already and enable it on the server, and after that I proceeded to create a master key and a database credential successfully. However, when I tried to create the External Data Source the following error came up:
Msg 46721, Level 20, State 1, Line 1
Login failed. The login is from an untrusted domain and cannot be used with Integrated authentication.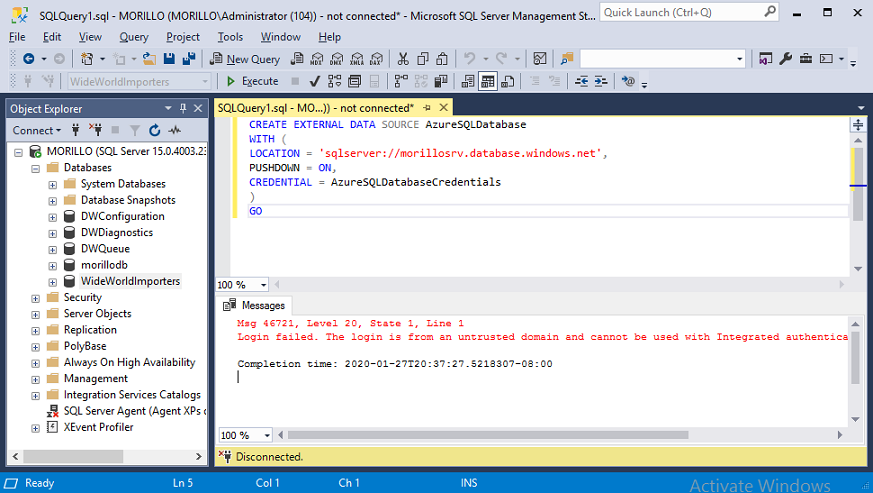 Cause.

This error is a regression on SQL Server 2019 Cumulative 1 and RTM version. This will be fixed on a future cumulative update for SQL Server 2019.
This error occurs when you run the CREATE EXTERNAL DATA SOURCE statement logged in as an active directory account or a Windows local account.


Solution/Workaround.

Install the latest SQL Server 2019 cumulative update to see if this has been fixed.
If this has not been fixed on the latest cumulative update then log in using a SQL Server login and run the statement again.
I was logged in with the following local Windows account on my workstation. I disconnected the account from the SQL Server instance.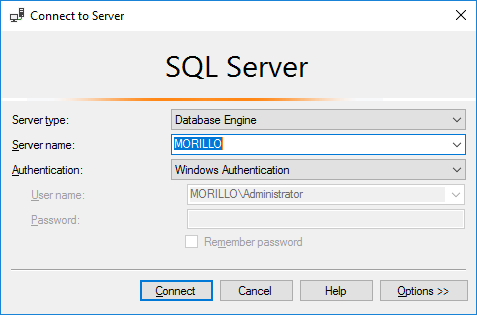 Then I logged in to my SQL Server 2019 instance using the sa SQL login.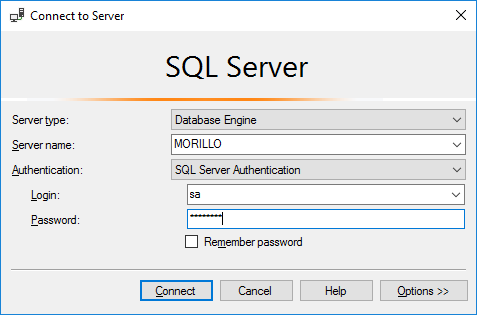 And I was able now to run the CREATE EXTERNAL DATA SOURCE statement successfully.