SQL Server Notification - Low Virtual Memory.

Applies to: SQL Server 2016 Standard Edition
Date created: October 4, 2020.

Problem Description.

One of my customers called me because they were seeing some processes showing poor performance. Monitoring systems were showing memory usage at 93%, swap memory showing 87% at the time they called me.
When I connected with SQL Server Management Studio to the SQL Server instance, I collected a notification of low virtual memory from SQL Server (RESOURCE_MEMVIRTUAL_LOW). Only 68.708 MB where left out of a 83 GB pagefile.
The operating system sent me the warning message shown below: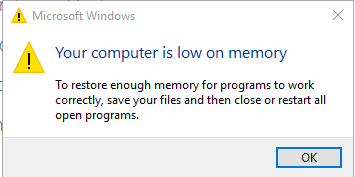 Below warning was also found on the System event log:
Log Name: System
Source: Microsoft-Windows-Resource-Exhaustion-Detector
Date: 10/4/2020 4:56:01 PM
Event ID: 2004
Task Category: Resource Exhaustion Diagnosis Events
Level: Warning
Keywords: Events related to exhaustion of system commit limit (virtual memory).
User: SYSTEM
Computer: XXXX.local


Cause.

I decided to open Task Manager on Windows Server based on the messages related to low virtual memory and I was surprised by the number of cigiOnSpecialLog.exe processes running on the system.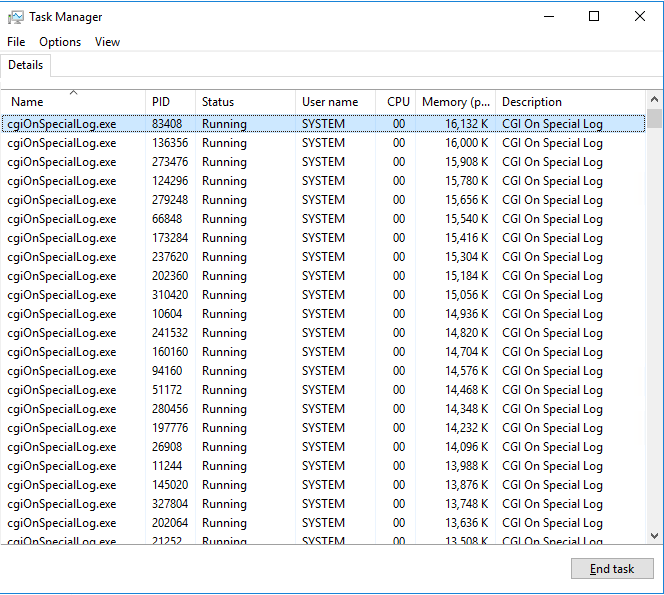 I went to find the location of that program on the system and I found it belong to TrendMicro (Client Server Security Server).





This is a good example of how the resource consumption of virus protection software can impact the performance of SQL Server instances.