Information About Resource Waits

Applies to: SQL Server 7.0, SQL Server 2000, SQL Server 2005, SQL Server 2008.
If you need information about resource waits, the following command runs on all versions of SQL Server:


DBCC SQLPERF(WAITSTATS)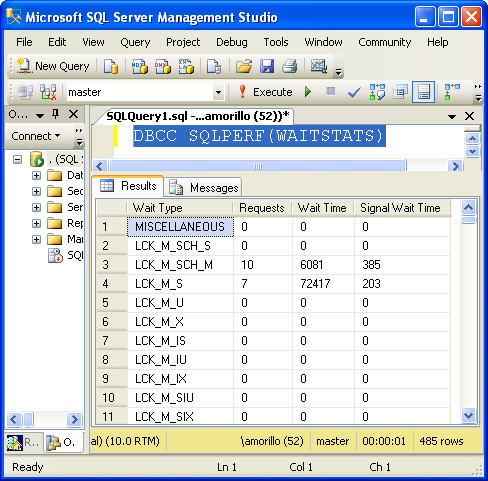 Since SQL Server 2005, you can use the the following dynamic management view also:


SELECT

*

FROM

sys.dm_os_wait_stats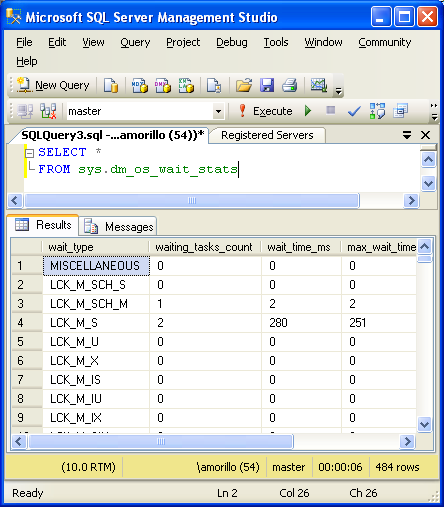 Benefits.


They are useful for discovering: CPU pressure, query parallelism bottlenecks (Cxpacket waits), blocking bottlenecks and IO bottlenecks.

For example, if your top 2 values for wait stats are IO wait stats, then there is an IO bottleneck. Run the query below to know the top 5 wait stats on your server:



SELECT

TOP 5 *
FROM sys.dm_os_wait_stats
ORDER BY wait_time_ms DESC




References.

SQL Server Best Practices Article: "SQL Server 2005 Waits and Queues".
Tom Davidson. November 2006.