Enable the Lock Pages in Memory Option

Applies to: Enterprise Edition of SQL Server 2000, SQL Server 2005 and SQL Server 2008.


Lock Pages in Memory is a Windows security setting policy that determines which accounts can use a process to keep data in physical memory, preventing the system from paging the data to virtual memory on disk. This policy must be enabled to configure Address Windowing Extensions (AWE) and it is disable by default.
To enable the lock pages in memory option, please do the following:


1) On the Start menu, click Run. In the Open box, type gpedit.msc.
2) On the Group Policy console, expand Computer Configuration, and then expand Windows Settings.

3) Expand Security Settings, and then expand Local Policies.

4) Select the User Rights Assignment folder.

5) Double-click Lock pages in memory.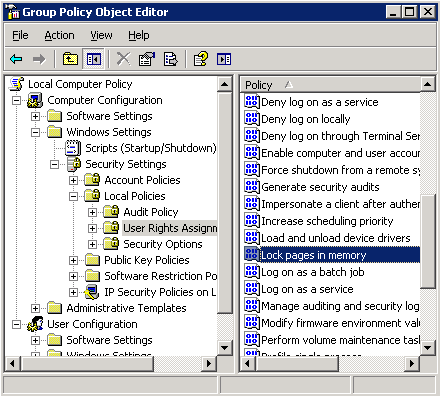 6) In the Select Users or Groups dialog box, add the account you are using to run MSSQLSERVER service.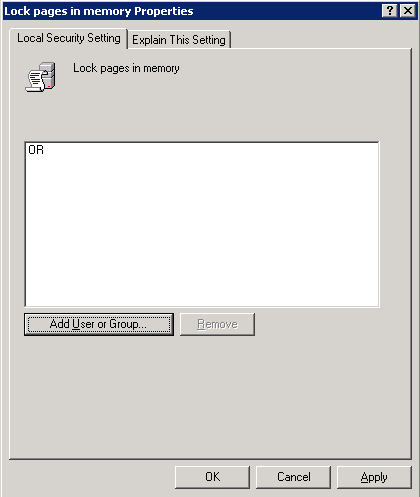 It is recommended to set "max server memory" when you enable the Lock Pages in Memory option. If you would like to know how to configure max server memory, please click here.


References.


How to: Enable the Lock Pages in Memory Option (Windows).
How to: Configure the awe enabled Option (SQL Server Management Studio)

Enabling Memory Support for Over 4 GB of Physical Memory